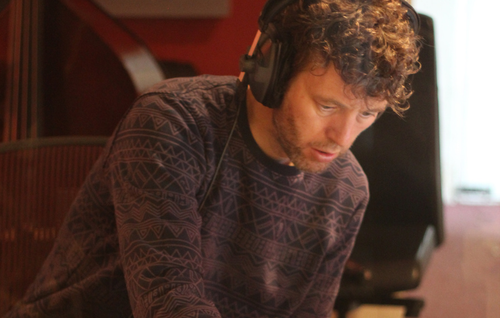 "Controllable carnage is the name of the game, but the PUNISHR can do warmth and subtlety too!"
Neil 'Bugs' Rogers - Half-ton Studios, Sound On Sound
At a glance
Analogue Harmonic Distortion Module
4 Tonal Shaping Processing Paths
3 Different types of distortion
Automatic gain levelling circuitry
1970's inspired shelving EQ
SUM mode feeds the input to all 3 Distortion Circuits simultaneously
What we think
The PUNISHR was conceived when the world was in lockdown by Engineer Nick Mitchell and Trident Audio designer Malcolm Toft. Between them they've created a flexible, high quality analogue harmonic distortion device - suitable for adding sonic mayhem or subtle warmth whilst tracking or mixing. The EQ and filters allow you to sculpt pre or post the extra harmonics - adding energy to lifeless audio.
The Malcolm Toft PUNISHR is a 500 series analogue harmonic distortion module with four powerful tonal shaping processing.
The Malcolm Toft PUNISHR includes three different distortion paths that can be combined to create all kinds of sonic enhancements or destruction. A two-band EQ, based on Malcolm Toft 1970's inspired circuits, deliver a powerful way to place the tone in a mix and can be placed pre or post-the three distortions paths.
Feel the crunch
With a choice of Symmetrical, Asymmetrical and Iron (transformer) distortion in any combination, the PUNISHR offers powerful ways to make the source stand out. Each distortion mode includes a dedicated IN control to engage or bypass each section so you can hear what each circuit contributes to the final result. All distortion elements include a dedicated level control knob.
---
Not Just a Distortion Unit
Despite what its name suggests, the PUNISHR is designed not only for sonic mayhem but also to bring life and excitement to otherwise dull sources, helping to add depth to sometimes over compressed samples, or lifeless recordings.
The PUNISHR includes a two-band EQ inspired by Malcolm's 1970's EQ designs, providing simple powerful tone-shaping capabilities. Both shelf bands include a single frequency point (100Hz/8kHz) and can be placed pre- or post-distortion for added versatility and have been chosen to enhance the analogue distortion circuits in the unit.
Furthermore, it includes sweepable full-range high-pass and low-pass filters to help focus the distortion within a mix and an overall Wet/Dry mix control.
---
Cleverly designed
The PUNISHR offers incredible features in a single-slot 500 Series module with useful and innovative features. First is its unique SUM function that allows all three distortions to be simultaneous. It also includes an automatic gain circuit ensuring the output signal remains constant even when a lot of distortion is being added!

This unit is incredibly powerful and works wonders on drums, vocals, guitars, bass, synthesizers, or an entire mix. It adds energy and bite to software instruments and samples or whilst tracking instruments or printing tracks.
---
Free Session-Recall software

Free Session-Recall software with each PUNISHR use code : SR-PUNISHR
at www.session-recall.com
Analogue Harmonic Distortion Module 
4 Tonal Shaping Processing Paths
3 Different types of distortion : SYM, ASYM and IRON 
SYM : Symmetrical distortion - where both sides of the waveform are clipped
ASYM : Asymmetrical distortion - where only one side of the waveform is clipped
IRON : Iron Transformer Saturation
Input Drive LED designed to illuminate when a steady signal (or tone) reaches 0dbm
Individual Bypass LED switches and Level control for each Distortion Circuit
Automatic gain levelling circuitry
1970's inspired shelving EQ at 100hz and 8kh
Sweepable High Pass Filter from 30Hz to 350Hz
Sweepable Low Pass Filter from 1.5kHz to 20 kHz
Smooth 12db per octave Musical Filter Slopes
EQ/Filter circuit can be placed Pre or Post the Distortion Circuits
SUM mode feeds the input to all 3 Distortion Circuits simultaneously
Overall continuously variable Dry / Wet Mix Control
Made in the UK
Related Products