Condenser microphone with a unique and innovative approach to microphone design, drawing inspiration from the original roots of condenser microphones. It reimagines the large diaphragm capsule as a genuine pressure transducer, resulting in a microphone with exceptional qualities such as a natural high-frequency boost, precise focus, and an ability to capture transients and intricate details that often outshine many small diaphragm condenser microphones. Its versatility makes it suitable for various applications, from stereo setups to close-distance vocal and instrument recordings. The NU-314K is available as a single microphone, a carefully matched pair or trio, and even in sets of 5-6 microphones, all featuring supermatched capsules.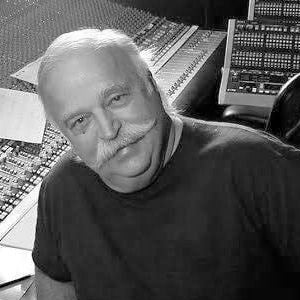 ""Martin is the one I'm really interested in. I know he has something unique to say. I respect what he does, and his approach to the business. He works the way I do, except he's a lot more technical. His knowledge of the technological aspect is so vast that I don't think he understands the scope of what he knows! Martin is the microphone guru of life.""
Bruce Swedien - Recording / Mixing Engineer (Michael Jackson, Donna Summer, Barbra Streisand)
At a glance
Innovative approach rooted in condenser microphone design
Large diaphragm capsule reimagined as a true pressure transducer
Unique capsule construction never before attempted in microphone history
Natural high-frequency boost and precise focus for organic sound
Exceptional transient and detail capture, rivaling small diaphragm condenser mics
Versatile for stereo, Decca tree, vocal, and close-distance instrument recording
Available as a single microphone, carefully matched pairs or trios, and sets of 5-6 with supermatched capsules.
The Nordic Audio Labs NU-314K is a condenser microphone that takes a unique approach, harking back to the origins of condenser microphone design. It delves deep into the inherent characteristics of the widely popular large diaphragm capsule, reimagining it as a genuine pressure transducer.
What sets the NU-314K apart is its inventive capsule design and the fact that it has yet to be attempted in the history of microphone craftsmanship.
The result is a microphone with extraordinary qualities—a coveted and naturally occurring high-frequency boost and an intense focus. It also excels in capturing transients and intricate details, often surpassing the performance of many small diaphragm condenser microphones.
This microphone is the clear choice for any stereo or Decca tree setup where the utmost resolution, musical beauty, reliability, and minimal self-noise are paramount. However, its versatility extends far beyond, encompassing a wide range of applications typical of any large diaphragm condenser microphone. This includes intimate vocal and instrument recordings in close proximity.
The NU-314K is available individually or as a meticulously matched pair or trio, and in exceptional cases, even as a set of 5-6 microphones, all with supermatched capsules.