Large diaphragm tube microphone, a renowned recording tool, is faithfully recreated in every detail, offering a budget-friendly alternative to the expensive vintage models. Its unmatched performance emulates the classic ELA M 251E's smooth, open, and present sonic character, making it an ideal choice for vocals and acoustic instruments. The microphone's precision extends to its edge-terminated CK12 capsule, selectable polar patterns, Electro Harmonix 6072a vacuum tube, and Haufe T14/1 output transformer. Both its external cosmetic finish and internal components reflect historical accuracy. Unlike original vintage models requiring costly maintenance, this reissue uses modern components, delivering tight specifications, better current handling, and lower self-noise while remaining compatible with parts from vintage microphones, maintaining its faithfulness to the original.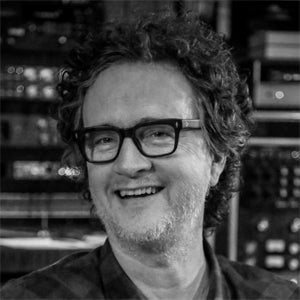 ""This new microphone has all the warmth, the body, and the depth of the original, but the detail and the resolution of the high end has some extra quality that is especially appealing. They figured out a way to have it all, but it isn't toppy; it doesn't feel hyped at all. It's a huge sounding microphone." "
Greg Wells – Engineer and Producer | Katy Perry, Adele, Jamie Cullum
At a glance
Meticulously crafted reissue of one of the most revered mics in the recording world, built to exacting detail
Edge-terminated, dual backplate CK-12 capsule
1" dual-sided gold sputtered membrane
External power supply included
Selectable cardioid, omni, and figure-8 (bi-directional) polar patterns
138 dB maximum SPL
Includes locking flight case, lunchbox-style power supply, and wooden microphone box
Handbuilt in the USA
The TELEFUNKEN Elektroakustik ELA M 251E large diaphragm tube microphone is a worldwide coveted recording microphone. Their faithful recreation remains true to the original in every aspect, delivering the same lush sonic response. This microphone is the preferred choice for vocals and acoustic instruments, offering a selection of three polar patterns. It brings forth classic character without straining your budget.
AN IMMACULATE REPRODUCTION OF A LEGENDARY MICROPHONE
Exemplary versions of the TELEFUNKEN ELA M 251E microphone, which can be heard on some of the most iconic recordings from the past half-century, can cost a small fortune in today's vintage market. TELEFUNKEN Elektroakustik's reimagining of this highly sought-after microphone offers all the performance and character of the original while remaining affordable. It pays homage to the heritage of this legendary microphone.
UNSURPASSED PERFORMANCE
The classic ELA M 251E is, without a doubt, a gem with its smooth yet present and open sonic character. TELEFUNKEN Elektroakustik's reissue faithfully captures these qualities. Its extended and focused low end, detailed mid-range response, and silky top-end make the new ELA M 251E a top-tier choice for vocals and acoustic instruments.
METICULOUS ATTENTION TO DETAIL, BOTH INSIDE AND OUT
The ELA M 251E reissue boasts an edge-terminated, dual-backplate CK12 capsule, providing selectable cardioid, omnidirectional, and bidirectional polar patterns. It is powered by an Electro Harmonix 6072a vacuum tube and features a Haufe T14/1 output transformer, the same transformer found in AKG Acoustics GmbH's revered C12 microphone.
TELEFUNKEN Elektroakustik's dedication to authenticity extends to the historically accurate cosmetic finish and structural design. On the exterior, the iconic diamond-shaped TELEFUNKEN logo badge adorns the front of the microphone. At the same time, the ELA M model name is etched at the base of the head grille. A moulded plastic enclosure houses the amplifier circuit, including the vacuum tube and output transformer. The capsule is suspended on a moving polar pattern switch within the head grille.
A VINTAGE REISSUE, TRUE TO ORIGINAL SPECIFICATIONS
Original ELA M 251E microphones still in use often demand expensive maintenance and refurbishment to maintain their optimal performance. This reimagining employs modern components, offering tighter adherence to the original specifications, superior current handling, and lower self-noise than typical vintage counterparts still in service. The reissue stays so faithful to the original that its parts are interchangeable with those found in over half a century-old microphones.
Included with the Telefunken ELA M 251 E:
M 950E power supply
M 850E 25-ft. Sommer tube microphone cable (vintage compatible 6-pin female stand mount, 7-pin male XLR)
M 751 Rycote shock mount
FC50 locking flight case
WB50 wooden microphone box
M 950ES dual power supply
FC50S stereo flight case
Electro Harmonix 6072A vacuum tube
---
It all started with a switch. . .
Toni Fishman, owner and CEO of Telefunken Elektroakustik, had a brilliant idea. After speaking with numerous industry professionals about their historic Telefunken ELA M 250 and 251 microphones, he discovered that their polar pattern selector switch needed to be more robust and often broke, leaving the mics unusable. As there were no available replacements, owners resorted to attempting to fix them on their own. Toni decided it was time to do something about all these broken switches, so he set out to recreate it. However, it quickly became apparent to him that not only did he want to reverse engineer the switch, he tried to recreate the whole thing. For the next two years, he was on a mission. He didn't just want to play the sound of the microphone; he tried to recreate the look, feel, and soul of the mic. He wanted to breathe new life into a microphone that a generation of recording engineers had forgotten, bring it back from the dead. He located as many of the original blueprints as he could find. What was not available was re-drawn precisely from a multitude of pristine samples. What resulted from all this hard work and dedication was their flagship microphone, the proverbial phoenix: The Telefunken ELA M 251E.
So, what makes the ELA M 250 and 251 so special? The heart of these microphones, the CK-12 capsule, is hand-built in Telefunken's lab, constructed in the same manner it was over 50 years ago. The original manufacturer (Haufe) custom-built the output transformer for us, which is wound to the original specifications. The tube is a New Old Stock GE 6072a, just like the original. They've even recreated the original plastics, body tube, head grille, switch housing, capsule mount, and side straps; you get it. Every detail is meticulously reproduced, right down to the screws holding the capsule together.
In use, the ELA M 250 and 251 are silky and smooth, open, airy, and incredibly detailed, with a sound that falls between a U-47 and a C-12. Yet, it has its own identity, its sonic fingerprint. It allows vocals to fit beautifully and effortlessly into a mix, conveys the natural sound of a drum kit when used on overheads, and captures the tone and body of a steel-string acoustic guitar with plenty of detail and clarity.
Related Products