Vintage Channel Strip combines the legendary Bill Putnam-designed 610 valve mic preamp and a classic 1176LN FET compressor in one rack unit. Thanks to its straightforward controls and hallmark sound, the 6176 is the signal path of choice for engineers looking for that classic sound. Truly Universal Audio's premier channel strip and among the world's finest.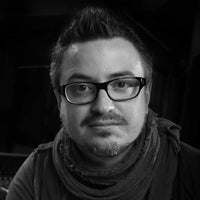 " "Chris Martin's [of Coldplay] vocals always go through a 6176.""
Rik Simpson (Coldplay, Portishead, Jay Z)
At a glance
All-tube mic preamp section derived from legendary Bill Putnam-designed 610 modular console
Signature 1176LN Class A FET compressor section
"Split" or "Join" switch allows separate or series operation of the preamp and compressor
High and Low frequency shelving EQ
Variable impedance Input, Gain, and Output levels
Mic, balanced Line, and Hi-Z inputs
Ultra-quiet operation
Stereo interconnection via 1176-SA
Hand-built in USA; backed by 1-Year limited warranty
Beginning 2nd August through to 31st of October, customers who purchase a 6176 will receive a free UAD-2 Quad DSP Accelerator (Thunderbolt 3 or USB).
Customers can redeem their free Quad DSP Accelerator via UA's redemption link below:
https://www.uaudio.com/my/shipto/vintagechannelstrip2023
---
The Universal Audio 6176 fuses the vintage charm of the 610 amplifier channel with the contemporary enhancements of the updated 1176LN compressor—this marriage of classic and modern yields a powerhouse unit with an array of features. The 610 amplifier brings versatility through its Mic, Line, and Hi-Z inputs, complemented by dual shelving EQ bands and a 15dB pad. Meanwhile, the 1176LN retains its timeless attributes intact. The unit offers exceptional flexibility, operating individually in "Split" mode or united as a cohesive channel in "Joint" way.
In digital recording technology, remarkable capabilities come at an ever-decreasing cost. However, the audio quality often needs to be addressed by the limitations of input stages. For those who desire the adaptability of modern recording while pining for the warmth of vintage analogue circuitry, the Universal Audio 6176 steps in. Merging the celebrated 610-tube microphone preamp with the iconic 1176LN compressor, this innovation delivers an unparalleled single-channel pathway suitable for various sources, from vocals to vibraphones.
610B Microphone Preamp
The 610 Mic preamp brings the revered Putnam 610 console sound to the single-channel domain. It embodies classic excellence within a rugged, remarkably adaptable structure. In an all-tube configuration, the 610B reverberates with the velvety vintage richness synonymous with the original UA 610 console, a sonic signature embraced by artists spanning from Sinatra to Van Halen. With its distinctive sound, it elevates any microphone, regardless of its cost or rarity, into a realm of sonic splendour.
The Universal Audio 6176 includes advancements like high-tension power regulation to enrich bass response and a 15dB pad switch on the front panel.
1176LN Limiting Amplifier
Renowned as a beloved compressor, the 1176LN's rapid attack and release times, combined with the Class A output amplifier's sonic character, have graced countless recordings over several decades. The Universal Audio 6176 meticulously recreates the 1176LN compressor section, upholding the same meticulous attention to detail and tradition that defines our original 1176LN. The outcome is a channel strip unit that exudes unmatched character, legacy, and tonal quality, setting it apart from the competition.
Related Products